On April 4, 2015, in Zion, Illinois, which is roughly an hour outside of Chicago, 17-year-old Justus Howell reportedly got into a fight while trying to buy gun. Officer Eric Hill arrived on the scene after someone reported gunfire. Howell and Hill crossed path and reportedly "Hill had been trained to study the way Howell was walking — and he appeared to be armed." Officer Hill ran after Howell because he believed he was armed, shot the 17-year-old twice in the back.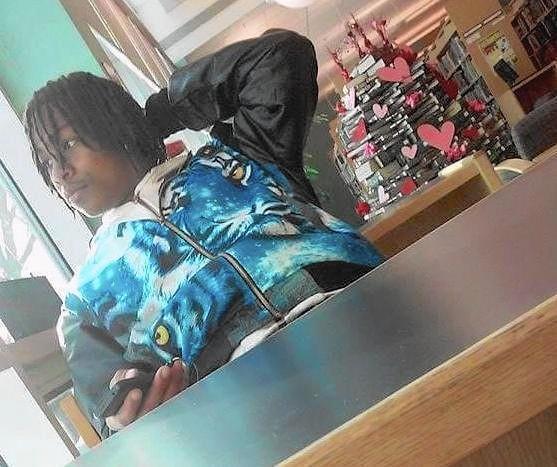 His reason for shooting him? Officer Hill claimed while Justus was running, he turned around and pointed the gun at the officer. Reportedly, an intern that was with Officer Hill "saw nothing in Howell's hands." Justus' family claims although he was armed, the gun was in his pocket, not aimed at Officer Hill. They alleged the officer doctored the scene to make it look as if a gun was in Justus' hand. See the surveillance footage below:
The Chicago Tribune reports Officer Eric Hill has been fully  exonerated, "On Thursday, after a week-long civil trial at the Dirksen Federal Courthouse, a jury sided with Hill and the city of Zion on claims of excessive force and wrongful death."
Justus' mother, LaToya Howell, told a reporter, "no justice, no peace" and "my son did not get justice in this life." She also said, "My fight will never stop" and added that a fund-raiser for a scholarship in her son's name will take place on March 24. Justus was murdered on the same day Walter Scott was killed in  North Charleston, South Carolina.
Our condolences go out to Justus Howell's family and friends.
READ MORE STORIES ON BLACKAMERICAWEB.COM:
GET THE HOTTEST STORIES STRAIGHT TO YOUR INBOX:Â 
Thank you for subscribing! Please be sure to open and click your first newsletter so we can confirm your subscription.
(Source: Chicago Sun Times )
Blogroll

Archives

3cf0fea2ef2276b488d04294f8e449b897f09f0b590b7841cf

Fair Use Copyright disclaimer

fair use copyright disclaimer Copyright Disclaimer Under Section 107 of the Copyright Act 1976, allowance is made for "fair use" for purposes such as criticism, comment, news reporting, teaching, scholarship, and research. Fair use is a use permitted by copyright statute that might otherwise be infringing.

It is illegal to make a false copyright claim and such actions may lead to our party seeking compensation for losses.

These postings  are published by myself to my personal capacity. The opinions expressed in this article are the author's own and should not be taken as fact. The validity of any evidence provided should be independently checked for authenticity, and I take no responsibility for the actions of those  reading the articles or viewing the videos.
Copyright © 2017 The Church Lady Blogs, all rights reserved.